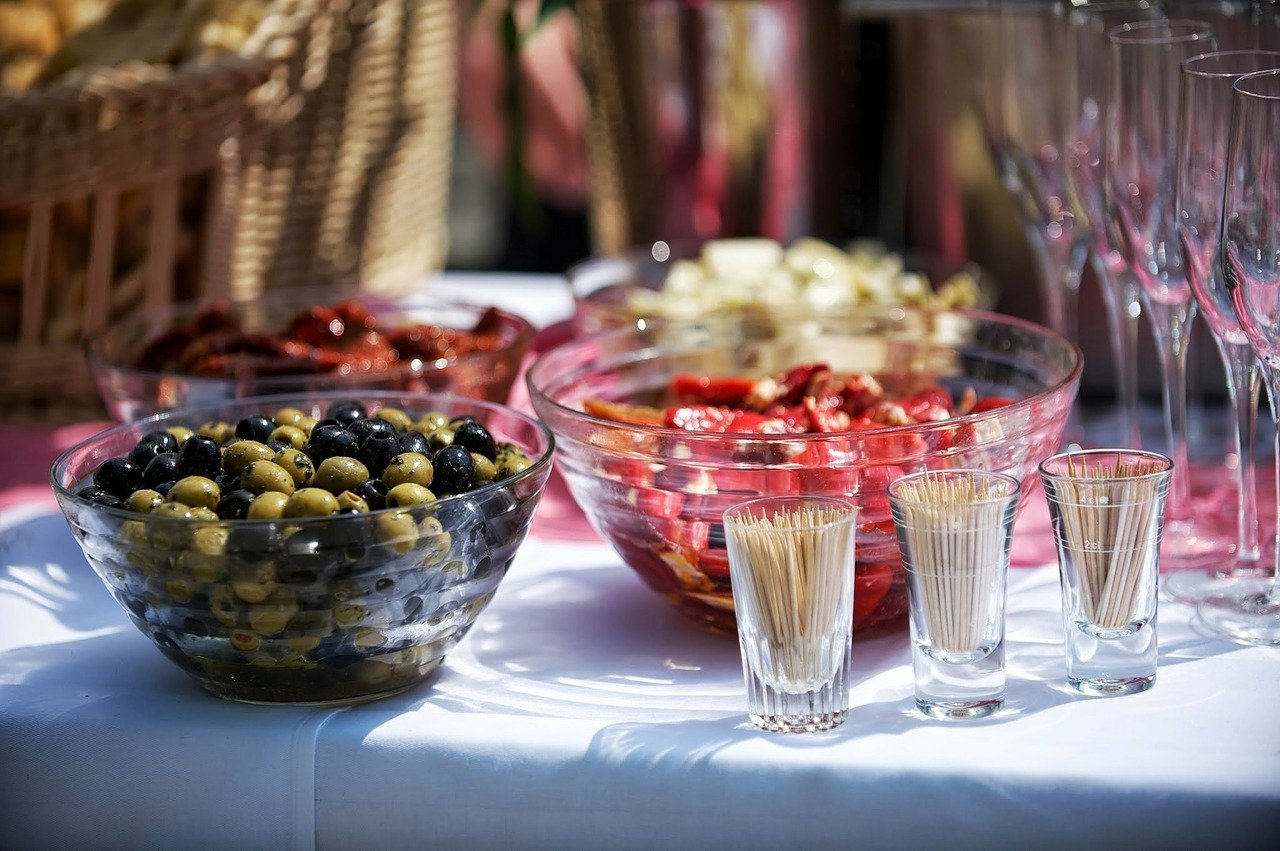 Turn Key Catering
Drop-Off and Pick-Up Orders
Bar Services
Rentals
Events Staff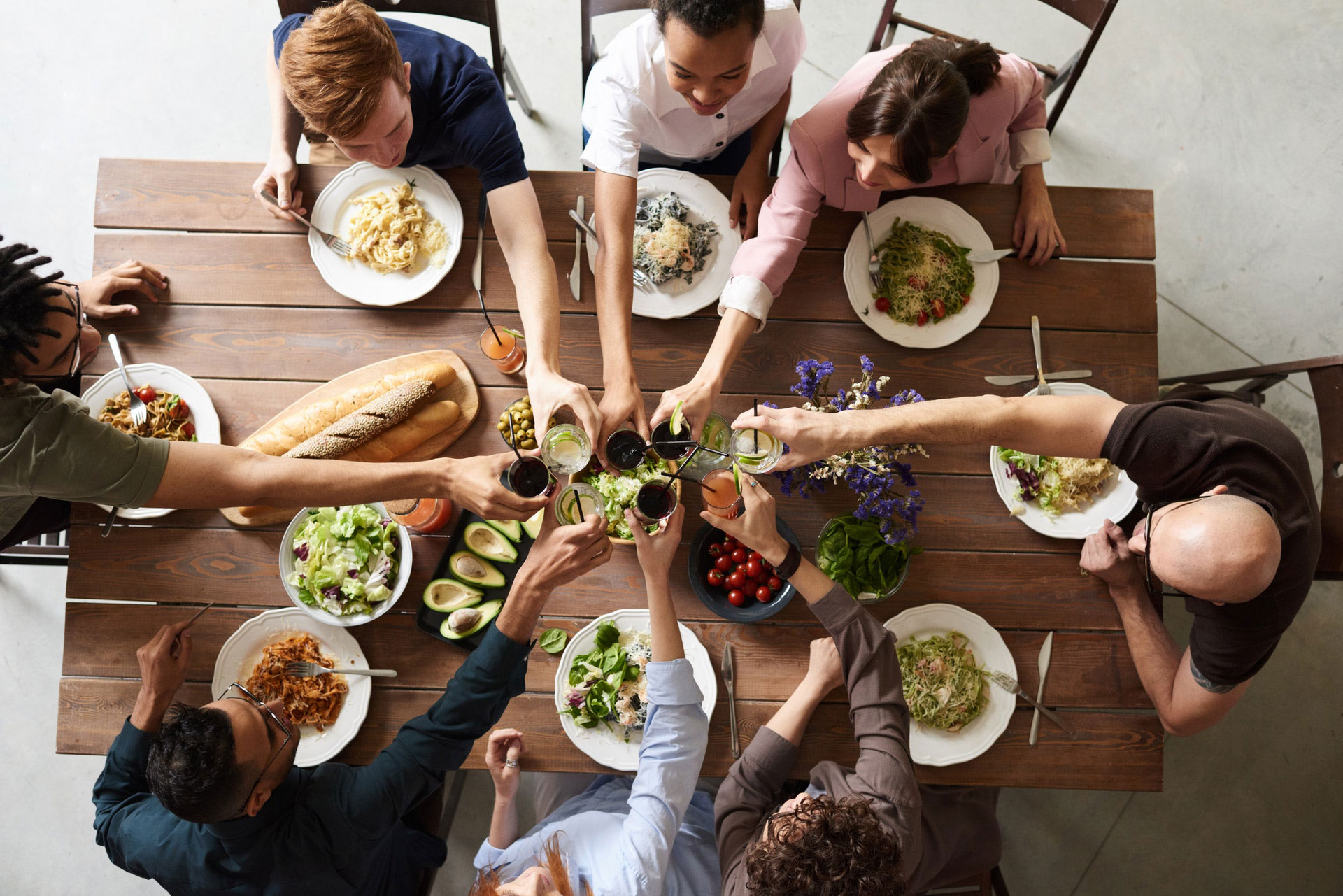 Chef Taylor LaTouche began her food journey as a young girl of a Navy family. The coastal influences of the U.S. combined with the Creole & American soul of her family began the exciting journey of her love for food…READ MORE
Here at Chef's Touch Catering Tulsa…
we know how important it is to feel at home and comfortable with the food you bring in for friends, family, and/or business associates.
So when working with Chef's Touch Catering Tulsa we want to ensure you're thrilled with the food you'll be serving your guests. We won't disappoint you and this is why we're the highest rated and most reviewed Wedding Caterers Tulsa. We are top notch and provide services for beautiful weddings, professional business events and private parties that everyone will be talking about for a long time
If you're planning a wedding for yourself or a family member you can count on us to provide the most memorable edibles delights you can imagine. We have a turn- key system that will leave your mind spinning. We will create a spread that everyone will be talking about for years to come. Your wedding album will be delightfully filled with decadent photos that will bring back memories as if your wedding was yesterday. Your wedding video will bring those savory flavors to your taste buds like the food is in your mouth while watching your wedding video on each and every anniversary. We recommend right now that you plan to have Chef's Touch cater for your first wedding anniversary dinner. You're going to want several of the delightful foods you had at your wedding because while watching your wedding video that evening you're going to want to be snacking on the food you had from your special day. You'll have our top notch wedding cake that you've stored in your freezer safely along with fresh delights from your special day. Once you do this on your first anniversary you'll be sure to have us cater your anniversaries for years to come.
With Chef's Touch Catering Tulsa creating your business events you'll be closing the largest deals in town. You'll be the talk of the town as word of mouth spreads throughout your territory about your professionalism, knowledge and excellent taste. Everyone knows brilliant business minds always know the power of delicious food. Our Wedding Caterers Tulsa services will bring incredible presentations which will draw clients to you. The Wedding Caterers Tulsa law of attraction will be in full swing with prospective clients, whether consciously or subconsciously, knowing when an executive team provides a combination of savory, spicey, tangy, and gratifying food options they also have the same strengths in their business dealings. For your current team building events and meetings you'll want to have our food to create the environment of T.E.A.M. (Together Each Achieves More). Those teams that eat together do incredible things together. Our delicious cuisine will be an additional building block in creating lasting relationships in your business.
In addition to providing the finest fare food for your wedding, the most deal closing and team building spread for your business event, we will blow your mind at Chef's Touch Catering Wedding Caterers Tulsa for your private parties. When it comes to recreation we want to make sure you are guaranteed to have the finest food at your party. Your party is going to be the talk of the town. Whether your party is for a birthday bash or celebrating New Years, we are the people to call. We will sit down with you and help you create the best party you can imagine. You will not want your party to be like when people visit Vegas, "What happens in Vegas, stays in Vegas", no, you're going to want everyone in town to be talking about your party and when people have a satisfied stomach everyone will be talking about it. Those who are invited will be thrilled they were there, while those who either weren't invited or were not able to attend for some reason will be sorely disappointed. We can start your party with mouth watering hors d'oeuvres. The hors d'oeuvres presentation will be so beautiful you may be hesitant to eat it. However once you take that first bite the flavors will dance on your taste buds and the hesitation will be gone.
Chef's Touch Catering Tulsa has a turn key Wedding Caterers Tulsa system that will absolutely blow your mind. It's simple, yet elegant at the same time. When we describe our system as a turn key we mean that everything is simplified. Our catering services are ready to use and in a moment's notice we can provide you exactly what you're looking for. The term "turn-key" was created based on the idea of only needing one, single key to unlock all the doors in your home. Your home is your safe haven and we provide a system where your food creates the same safe haven type feeling. Imagine, when you get in your car how you simply "turn your key" and it starts, that's how our turn-key catering systems will work for you. In this case all you have to do is pick up the phone, give us an idea of the ambience you want to create and we will turn on our food key and provide the finest cuisine one can imagine. Our turn-key system will allow you to free your mind of the stress and become a guest yourself.
If you're looking for something more casual we also provide drop-off and pick up orders. Chef's Touch Catering Tulsa can make your life easier even if you're looking for a simple party for two. For your events, we are licensed to provide bar services as well. You can count on us to supply mouth watering cocktails along with our incredibly flavorsome cuisine. In addition our turn-key system at Chef's Touch Catering Tulsa can provide you with all the rentals for your event. Need tables, chairs, a tent, we're the catering service to call. We can also provide you with an Wedding Caterers Tulsa staff. Our event staff can either be very quiet and your guest will not know we're there or we can bring on the party crew to help create a fun and entertaining environment.